This was a really fun installation. Humane Society of Huron Valley is located in Ann Arbor, Michigan. We use to live in Ann Arbor, and any chance to visit the charming city is a treat.
HSHV is an award-winning shelter that is absolutely beautiful. Their marketing director Wendy was a joy to work with. She gave us two different communal cat rooms to outfit.
One of the rooms we did, pictured below, is currently housing barn cats. They are very shy, and we couldn't get them to come out and play. One of the nice ladies working at the desk let us know that they are constantly rotating the cats that stay in these rooms, so we're going to go back and take more pictures when there are some more outgoing kitties in there.
One of the really cool things about doing this donation with PetCube is that they have an app that you can get and watch the cats playing on the furniture. If you're interested in checking it out look for it in your app store and then search for username HSHV.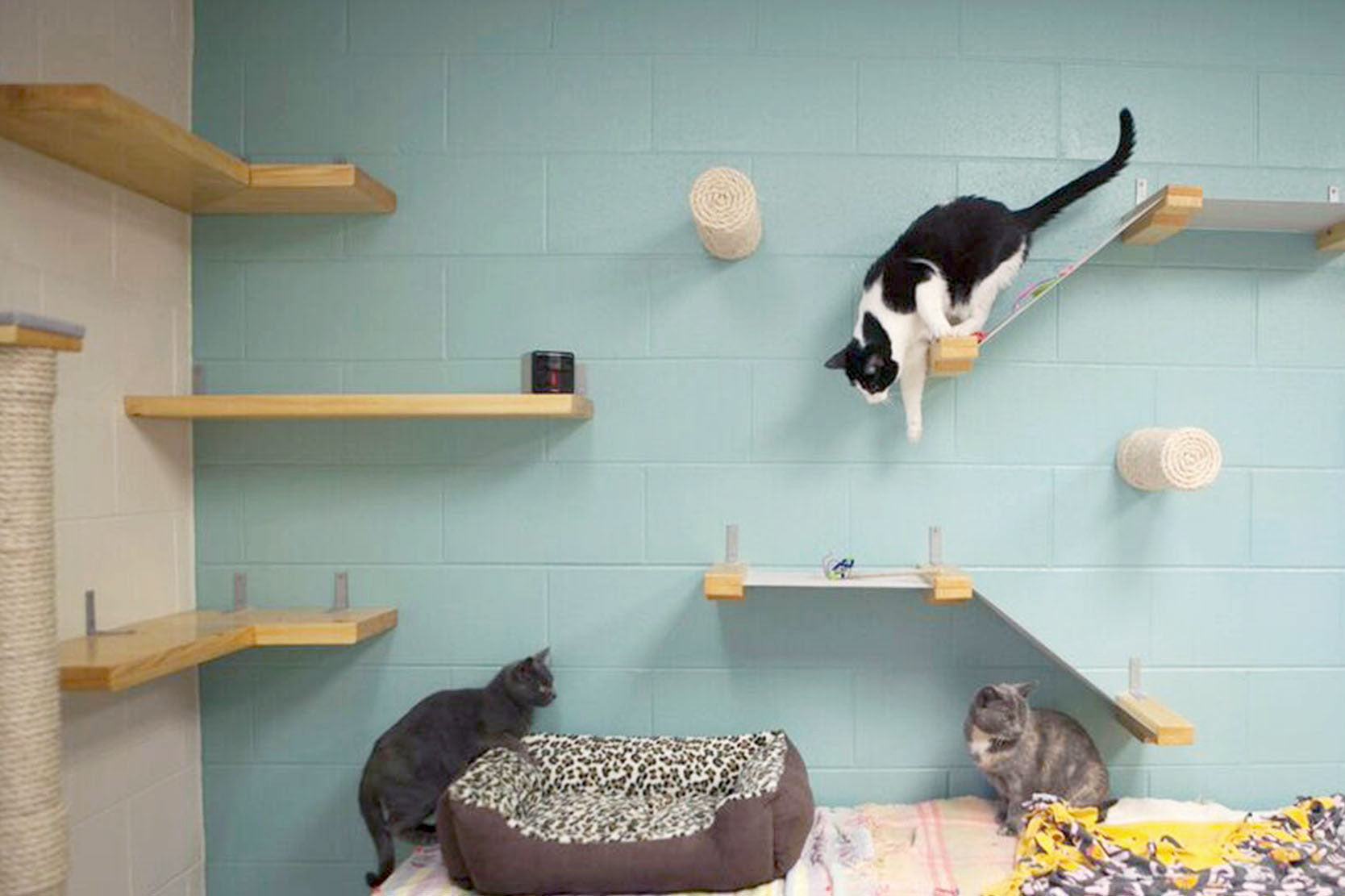 If you live in the Washtenaw County area and are interested in seeing the furniture in person, please head over to HSHV and check the rooms out.
Humane Society of Huron Valley
3100 Cherry Hill Rd, Ann Arbor, MI 48105