We've been running into issues with our cats' lack of motivation and discipline. This called for some type of extreme training regimen. Since military style push-ups were out of the question, we saw this as our only option: putting this epic Floating Sisal Post wall together, tossing toys to each of the hammocks, then photographing the ensuing chase.
Since we started selling our Floating Sisal Posts, we've really wanted to do an epic wall made up of them.
This setup was put together using a pencil, measuring tape, our drill and most importantly, a laser level.
At first, we only outfitted the wall with the 27 Floating Sisal Posts. The cats took to it right away, but Ickle is not used to so much exercise and he gave out after 10 minutes of play, slumping himself on the ground after all of his climbing. After seeing Ickle's need for a resting area, we decided to add a large shelf and several hammocks for them to lounge on.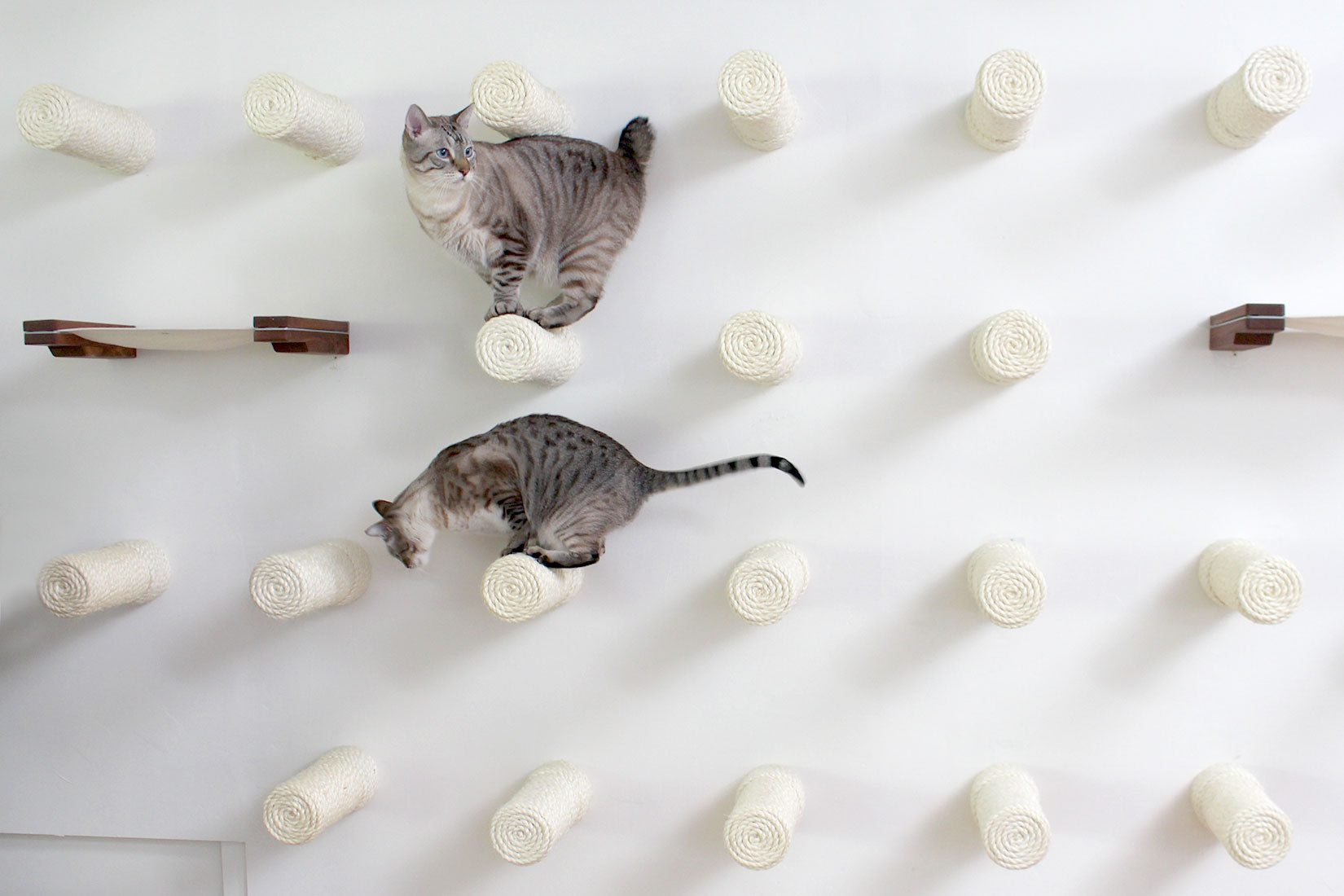 The Posts work nicely for giving cats multiple paths up and down the wall, which can help prevent cat fights.