This was the first time we had incorporated live plants with our cat furniture. It was also our first real attempt at coming up with a cat tree design that could be mass produced. There were three different levels, and it was made so that a customer could start with a smaller version and then build on to it over time.
We really liked the open design. There aren't a lot of solid wood cat trees on the market, so we were really excited about launching this piece. It came with a round fabric lounge at the top as well as a feeding area.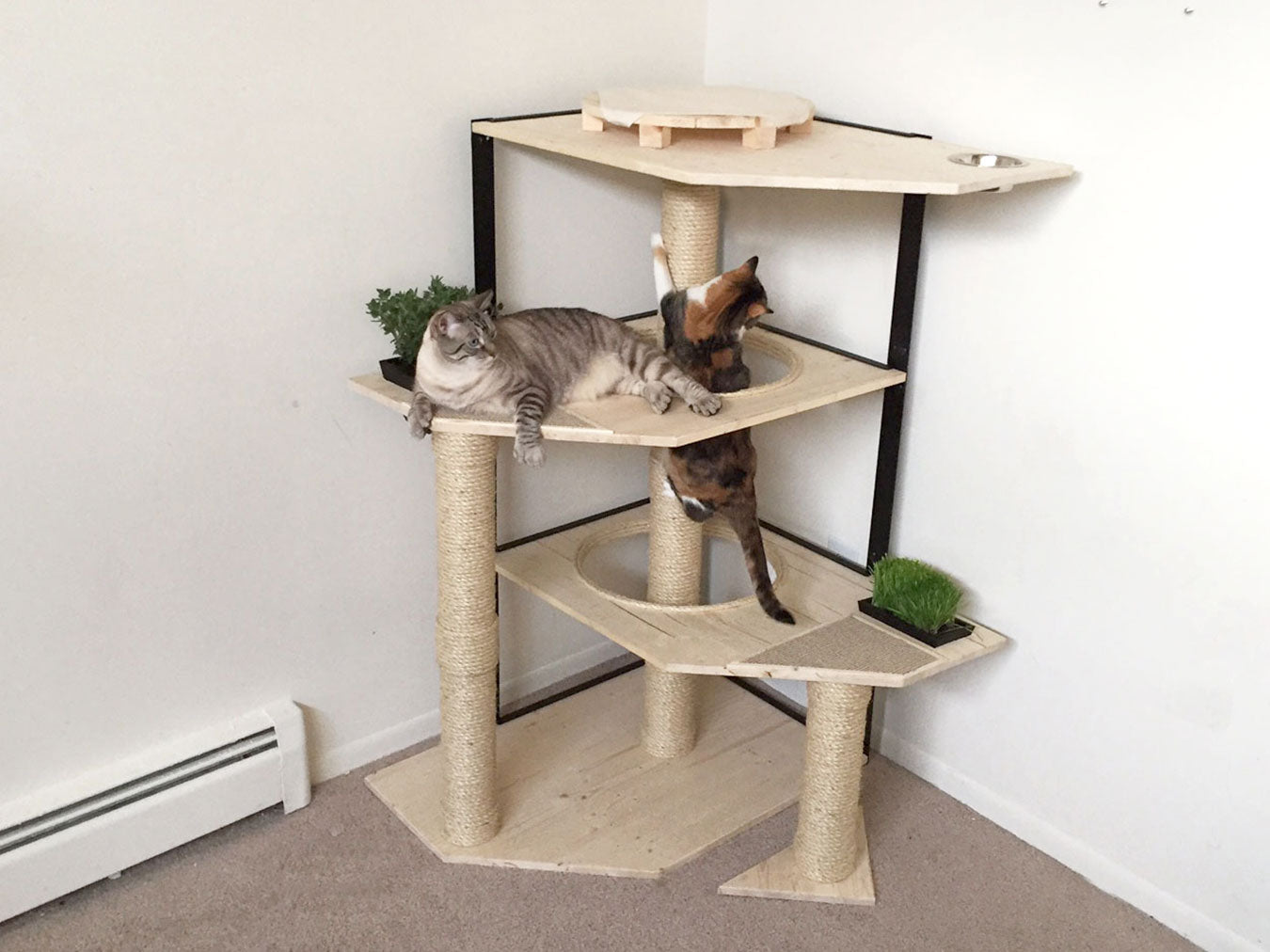 The major issue with this tree was stability. Although it used steel braces, it did a weird twisting thing. So while we didn't believe it unsafe, we wanted it to be more solid than what's currently on the market, rather than launching a less stable design.
We're still planning to do a collection of cat trees, but we have a couple of projects coming up before that.
---