Unfortunately, this item has made its way to the Cat Graveyard. To read more, please click here.
We have just finished the last steps of prototyping our new collection of cat trees. We're very excited about this collection. They will be produced so that people can customize them and build them up like Legos. We are going to offer small, medium, and large designs, with prices ranging from $200-$500.
A couple things that will set this collection apart from what's on the market are that they're made from solid wood and steel, and that we're using real, cat-friendly plants in the design.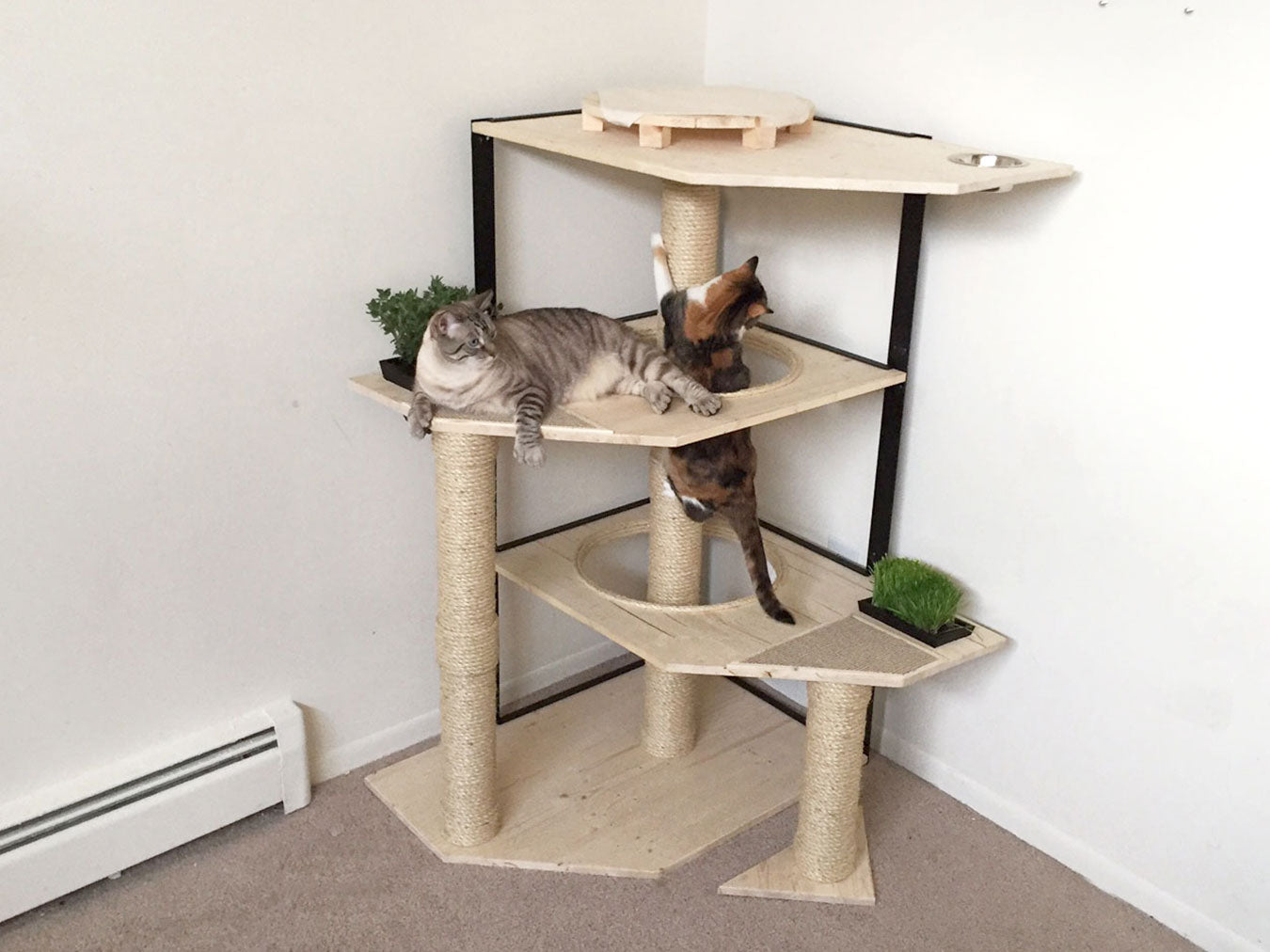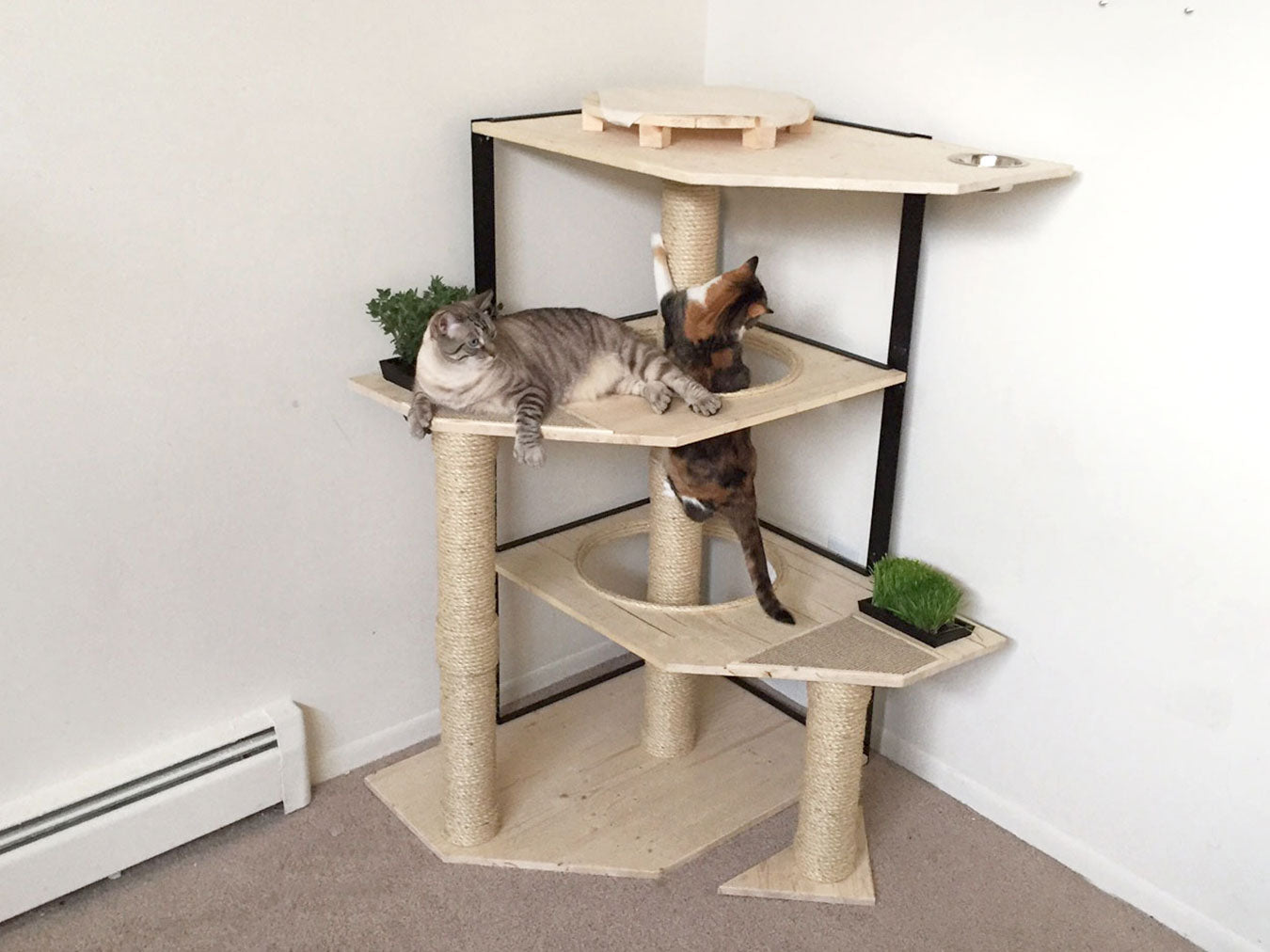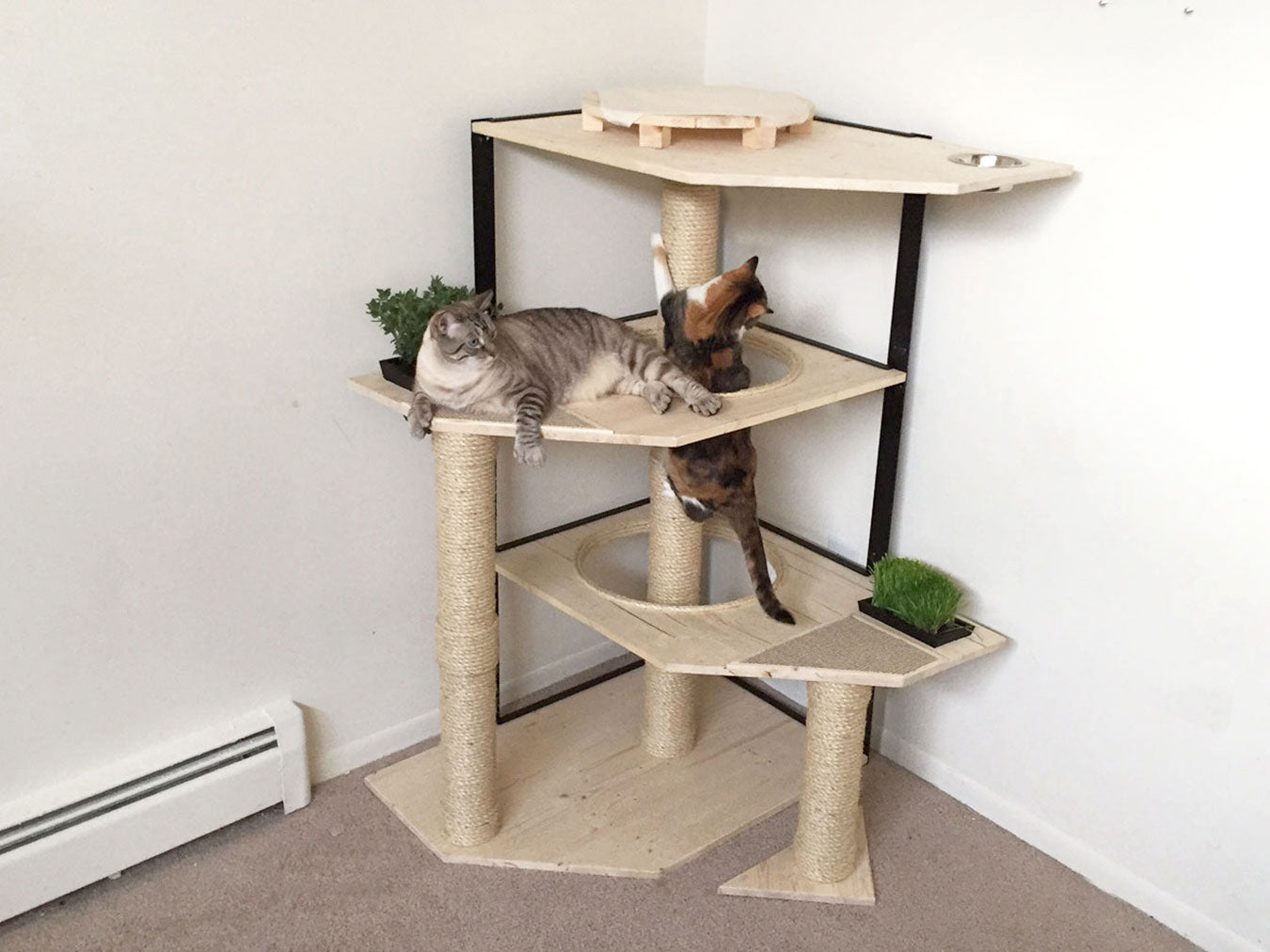 Please note that since this is a prototype, the steel hasn't yet been powder coated.
These will come with planters for cat friendly plants, a bed with removable/ washable fabric, and a feeding station on the top level.
FedEx small business grant
We want to thank everybody that gave us your vote for the FedEx Small Business Grant contest! We really can't thank you enough. We were blown away to find out that we were selected to be in the top ten small businesses, which means we will be receiving a grant to help launch our new cat trees!! We're so grateful to be included in the list, and want to congratulate the nine other awesome small businesses who won grants. Thanks again to all of our fans and also to FedEx for such a great opportunity. ‪#‎FedExGrant‬