The Mario Complex is one of our favorite pieces we've done. We're huge fans of Mario. The complex came with portals that are lined with sisal, so the cats could climb in and out of the blocks. The blocks were all attached and had a tunnel that allowed climbing from one portal to another.
---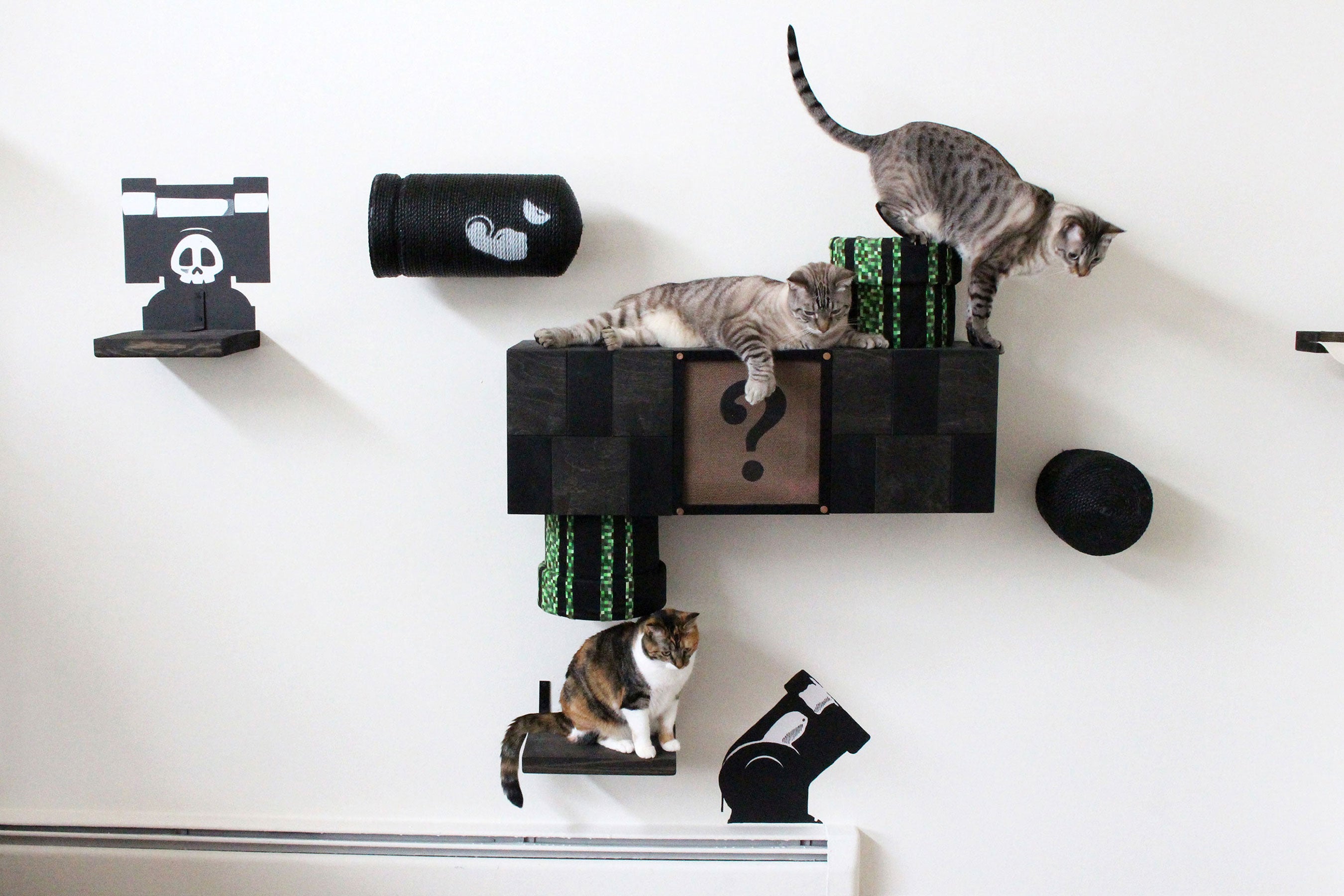 Most of these pictures are from the second limited launch we did last year. It came with a bullet and cannonball the cats could use to jump from and also wall vinyls.
---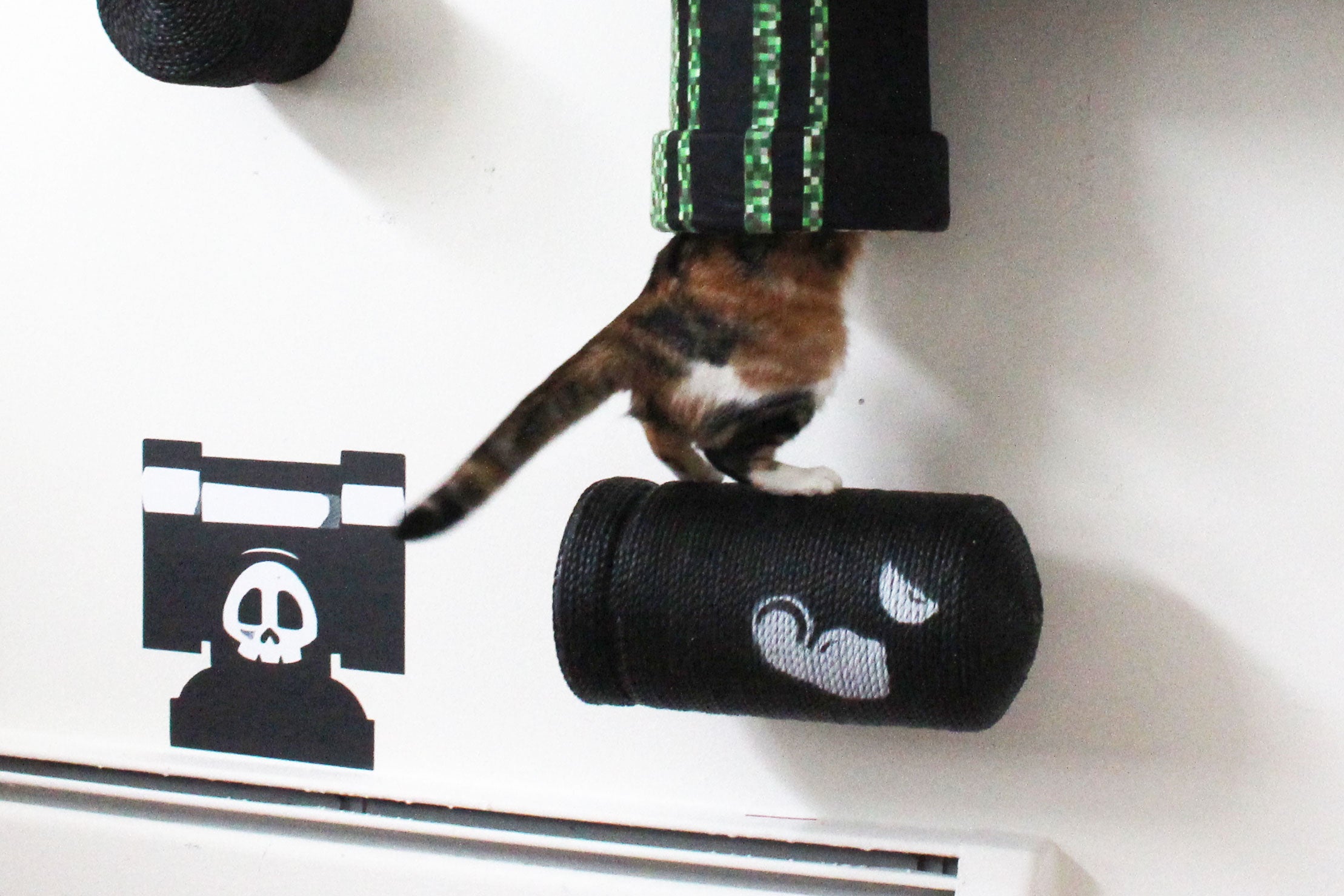 ---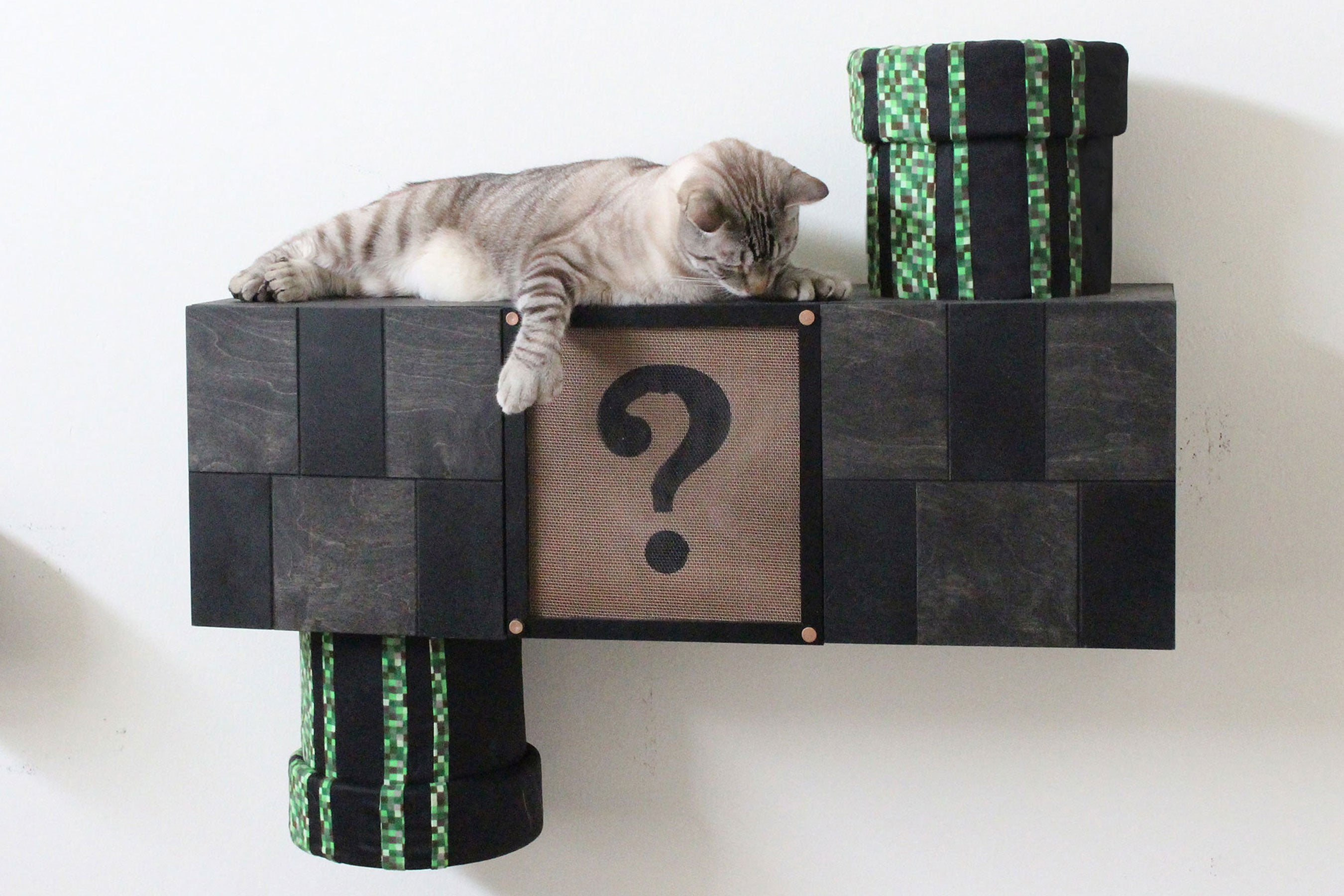 ---
This was a very fun piece of furniture, but a very hard piece to mass produce. Each of the portals were covered with sewn fabric strips of different shades of green to mimic light hitting it from an angle.
We may bring this piece back in the future, but for now we're adding it to the graveyard.
---
---