Many of our customers want to install one of our Cat Bridges in their homes, but have a hard time picturing where to put them. Here are some ideas; there are photos from customers who've bought bridges, including custom bridges we've built for them, as well as some diagrams detailing possible bridge customizations.
Our favorite place to mount a bridge is in an open doorway. Our cats try and tap us on the head as we walk by in hopes of provoking some head-petting.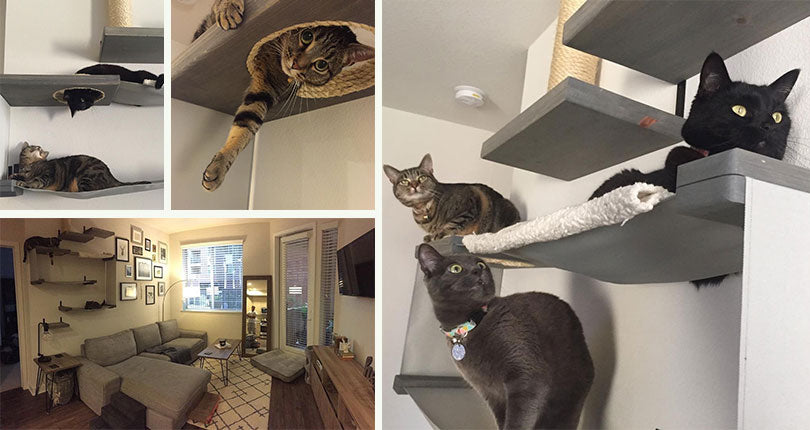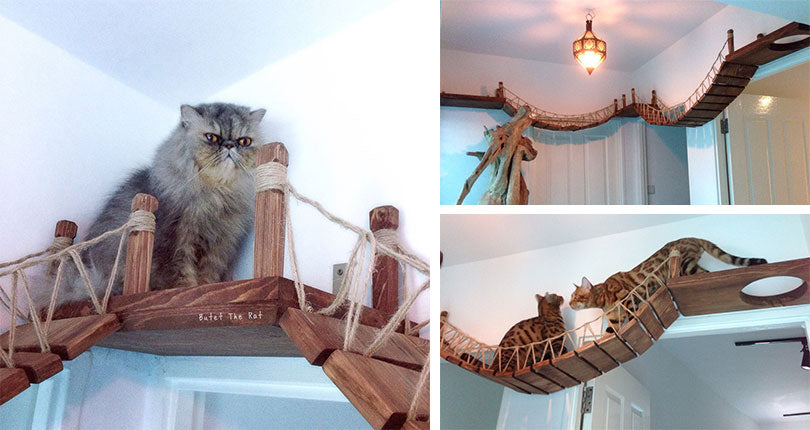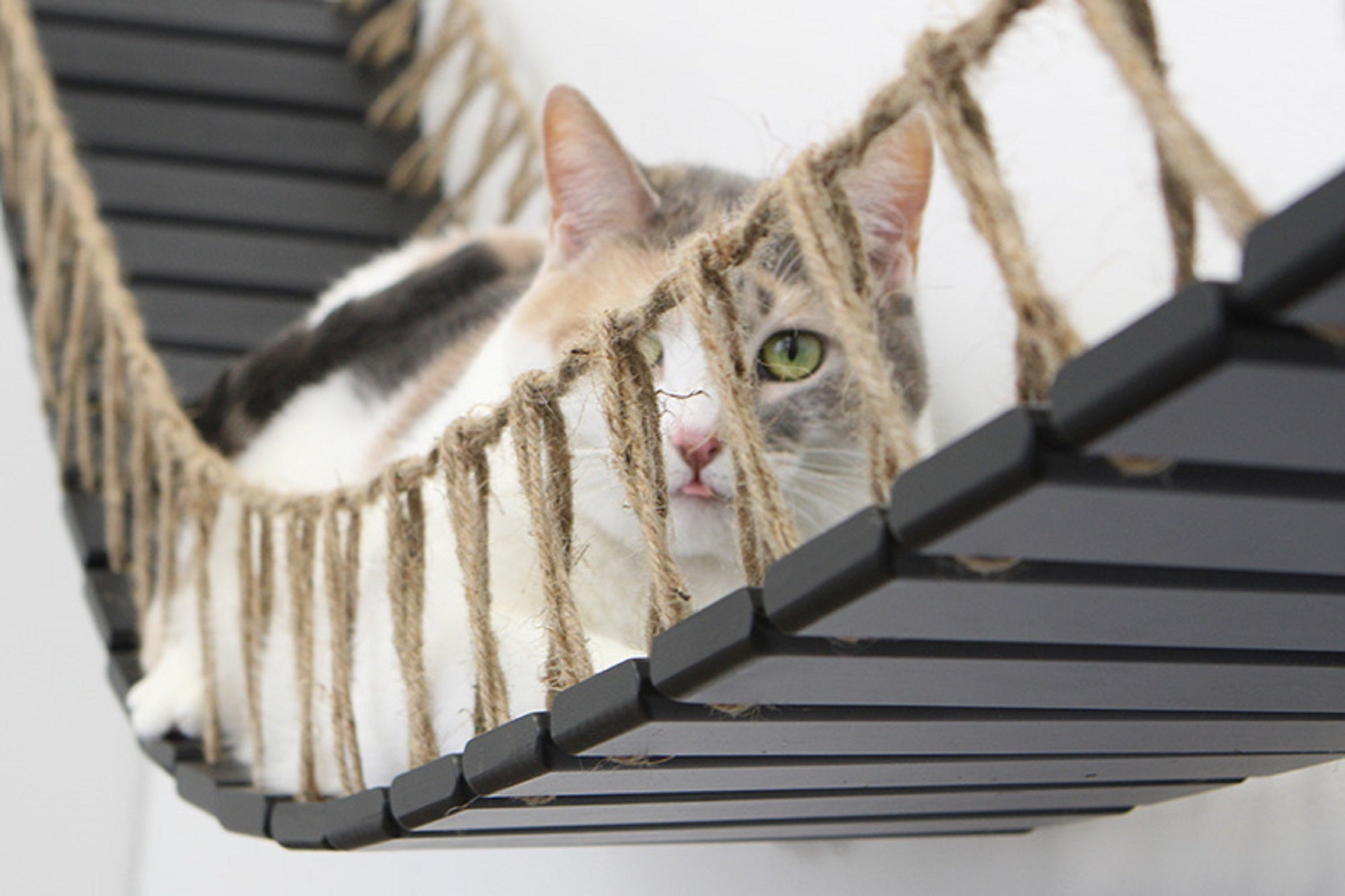 Ickle's first trip across
This particular bridge was the very first piece we ever made. Within weeks of getting our cat Ickle we made him this bridge, and after receiving positive feedback online, we decided to open our shop. Since it was our first stab at it, the bridge in this video is primitive compared to the ones we make now; we've had hundreds to practice on since we made it!
Here are a few different examples of how our bridges can be customized. Each bridge is made to order to fit your space. We can make almost any idea you through at us; these examples are just the beginning.
These are diagrams we've done for customers in the past, so please ignore the measurements.
Email us photos of where in your home you are thinking about putting a bridge, and we'll get back to you with some ideas of what might work for the space. Or, if you already have ideas, you're welcome to send us a sketch of what you're thinking along with photos of the space!